Disclaimer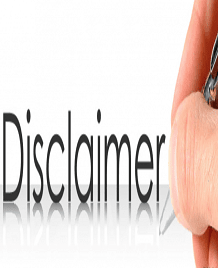 For any clarification, additional information, or in case you have queries relating to this disclaimer, please do not hesitate to reach out to us by email at contact@onlinebaseballgames.net.
The information contained within this website - onlinebaseballgames.net - is published for general information, and posted in good faith. Onlinebaseballgames.net cannot guarantee that the information posted here is complete, or that it remains accurate after being published. We will not be held liable for the consequences of any action taken based upon information published on this website. In addition, onlinebaseballgames.net does publish links to third party websites, and we will also not be held liable for any loss or damage related to the access of any of these links.
Any third party links we provide are posted in good faith, and onlinebaseballgames.net try to maintain alliances only with provides who share our values and ethics, however, we are unable to accept responsibility for the content contained within these sites. The existence of a link to a third party does not constitute a recommendation for their site or the content contained in it. Third-party website operators may change their content without notifying us, and as such content may have 'gone bad' before we are able to remove said links.
Remember, that once you leave onlinebaseballgames.net, any other website you may visit may have different terms and conditions, and privacy policies. It is important to read this information before sharing any personal data on those sites, or completing any transactions.
Please note, that we reserve the right to alter the information contained within any page of our site with no advance notice.
Consent
By continuing to remain on this website and use our features, you agree to these terms and conditions, as well as our disclaimer. If you choose to exercise your right to disagree, you must immediately cease use of this website.